Chocolate lovers will find something delicious in all types of chocolates but there's something about Belgian chocolates that sets them apart from the rest. Other countries have oil and other natural sources to thank for their economy—Belgium has chocolate—chocolate like no other in the world.
In the early 19th Century Belgians found the secret to making silky smooth, flavored chocolate and has been a leader in creating divine chocolate delicacies whose quality and taste cannot be matched by others.
So what is it about Belgian chocolate that makes it so special?
1) Access to the best cocoa beans
Belgium's complicated relationship with the Congo in the past gave it access to the Africa's cocoa plantations. The Belgians brought the cocoa beans back to Europe and began experimenting with them long before other nations. They developed an understanding of processes that bring out the best in cocoa. With time, Belgians established themselves as the official experts in chocolates; in fact, much of what the Swiss know about chocolate came from the Belgians too.
Belgian chocolate became revered globally; travelers from all over the world stopped by Belgium to get a taste of its glorious chocolate.
2) Unique processes
Eager to remain the connoisseurs of chocolate, the Belgians used their expertise in engineering to build machines that finely grinded cocoa beans to create thin, extremely smooth chocolate.
In 1912, Jean Neuhaus created the first-ever 'praline'—a cold chocolate shell that could be filled with flavored nougats and creams. This is how the Belgians began filling their pralines with flavors such as hazelnut, coffee, fruits and others.
At that time, no one had thought that chocolate could offer such versatility and soon everyone had found their favorites.
3) It's part of their culture
The love and appreciation for chocolate became embedded in Belgian culture. The same way Italians are known for their olive oil, the French for their wine, the Belgians became famous for their chocolates.
Belgian villages across the country are host to small chocolate shops that hold scrumptious hand-made chocolates. Chocolate recipes have been handed down families by older generations to preserve their chocolate legacy. The Belgians pride themselves on the quality, ingredients and the secret recipes of their chocolates—it has become deeply ingrained in their culture. To this day, Belgian chocolate is handmade which is why it is also much more expensive than other chocolate. It's mainly developed in small chocolate shops by hand using very basic supplies.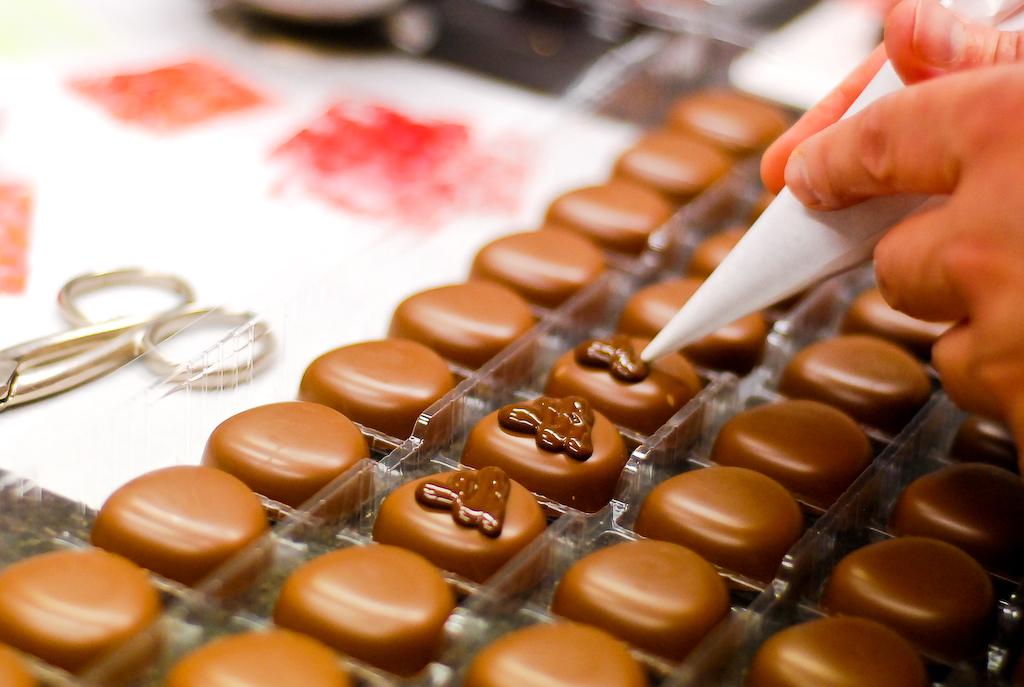 Each piece of chocolate is developed with immense care, using a mix of ingredients of the greatest quality, making Belgian chocolate one of the most desire desserts in the world.
At Divine Specialties, we offer Belgian chocolate brands such as Callebaut that give your desserts the exquisite taste you desire. In addition to chocolates from prestigious brands, we also provide a variety of tart-shells and premium quality baking ingredients, frozen pastry products and much more.
Place your order online today, we offer free shipping on all orders above $99!