This Valentine's Day, don't succumb to the same old chocolates and roses; treat your partner to a unique experience instead!
There's nothing more special than a homemade gift. Here are some handmade treats you could gift your partner this Valentine's Day:
Sugar Cookies
Sugar cookies are a great present for any occasion. They are incredibly versatile. You can shape them any way you like and decorate them in whatever designs you like. For Valentine's Day, you can choose a heart shaped theme. Decorate them in royal icing made in vibrant colors with the help of some food coloring.
Prepare red and black icing for a ladybug themed batch of biscuits. You could also dye some icing pink and light pink to make a pair of lovebirds on the heart-shaped cookie too. These biscuits also store well and last a few weeks.
Chocolate Covered Strawberries
Chocolate covered strawberries are as decadent as they look. This classic is a must-have on Valentine's Day! Lucky for you, the best strawberries are out this time of year too!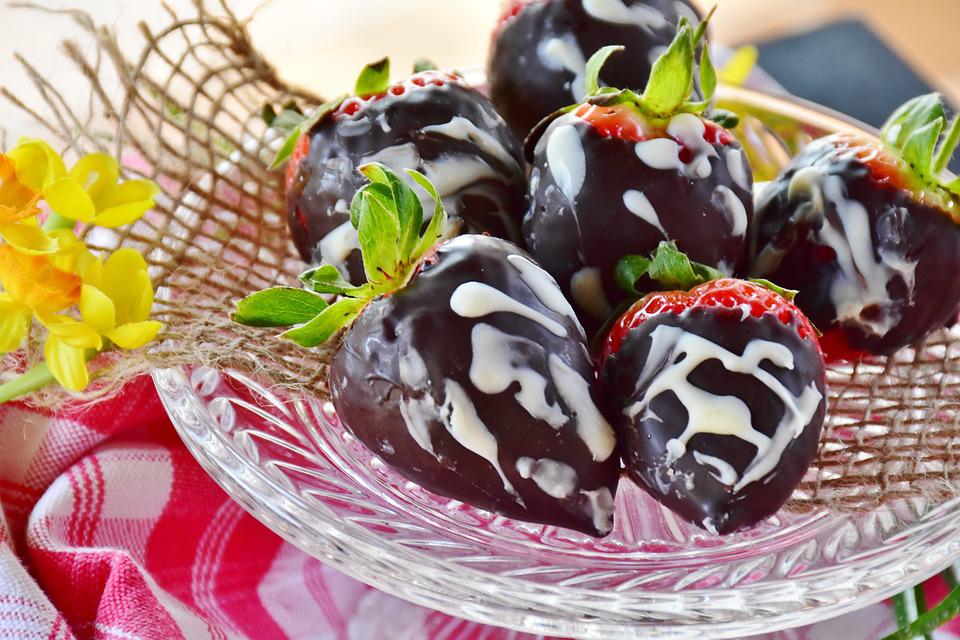 Dip the plump strawberries in good quality chocolate and leave to set on parchment sheet. Once solidified, place them in cupcake liners and put them in a box for your sweetheart.
Bacon Chocolate Roses
This one's for those who love maple bacon. The salty and smoky bacon pairs well with the sweet and creamy chocolate. Instead of a bouquet of red roses, why not make them some bacon roses?
Make a rosette of bacon by rolling up bacon and dipping the base in chocolate. Allow to set on baking parchment. Place on skewers and present like a bouquet to your partner. You can use some edible glitter and ribbons to make it look pretty.

V-Day Pretzels
Pretzels aren't just a stadium food. They are great with a pint of chilled beer. This treat for your loved one is super simple to make. Coat pretzels in melted white chocolate and set on some greaseproof paper. Decorate the coated pretzels with some pink or red decorations, like our Callebaut Strawberry Crispearls and red Sanding Sugars.
 Valentine's Bark
There's nothing like a good bar of chocolate. Give plain chocolate a personal touch with a Valentine's Day inspired chocolate bark. Melt your favorite chocolates, white, milk and dark and swirl them together on a parchment sheet. Add some colored candy melts to give them a pink or red hue. Once it has set, break it into large chunks and place in a pretty box with scrunched up pink paper.
Fill your online cart with the ingredients you need at Divine Specialties! We are a premier online baking supplies e-store that offers specialty products and baking supplies.