Chocolate is often considered as an essential an ingredient. Let's face it: you can try all the salted caramel sauce, strawberry jams and vanilla buttercreams you like, ultimately you will need chocolate, because without it, your collection of baked treats seems incomplete.
However, baking with chocolate takes some thought. As it turns out, not every sub-product of cocoa works in every dessert.
Let's let what kind of chocolate you're working with.
Bars, Chips or Powder?
Any comprehensive baking aisle will be chockfull of chocolate choices. On the bright side, you have a variety brands and types of chocolate to shop from; on the downside, you're probably wondering if you're choosing the right kind of chocolate product.
CHOCOLATE BARS
When a recipe calls for baking chocolate, it means bars, not chips. Baking chocolate is devoid of any stabilizers you will find in chips, and it will start melting once the temperature it is stored in goes above room temperature.
Ideally, unsweetened baking chocolate (often referred to as simple "baking chocolate") is the product you should be reaching for when you need chocolate in baking itself.
CHOCOLATE CHIPS
When you need chocolate for frostings, ganaches, coatings, lava cakes fillings, or toppings, chocolate chips are your go-to ingredient. Chocolate chips do not melt easily, which makes these perfect for decoration purposes.
Tip for buying: If you're looking for chocolate that melts evenly for coating, go for chocolate wafers. Unlike chocolate chips, chocolate wafers don't contain stabilizers, and are fantastic for ganache and toppings on unbaked desserts.
CHOCOLATE POWDER
Chocolate powder, or cocoa powder, is one of the purest forms of cocoa. Though chocolate bars may sound the superior cocoa product in baking, cocoa powder is actually when you want when you want the true, rich flavor of the cocoa bean in your desserts.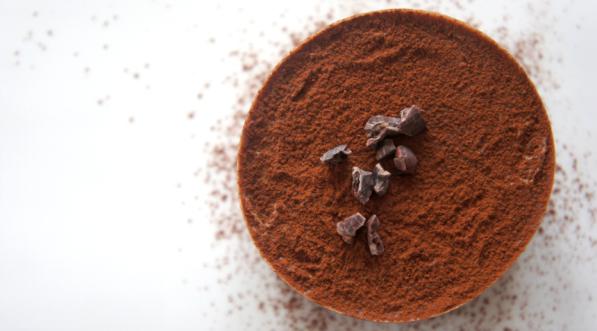 Cocoa powder has the most of its cocoa butter content removed, which means its packs a stronger punch of chocolate flavor than any other kind of cocoa product for baking.
Fun fact: all chocolate you buy for baking is tempered in factories, a process which gives your chocolate bars, chips and wafers that shiny look in their packaging, and a glossy surface once you melt these.
At the end of the day, only premium-quality chocolate products will give you that perfect coco flavor in baked goodies. And you can buy baking chocolate right here at Divine Specialties!
Our online baking supplies and chocolate store in California is the one-stop shop for all your chocolate-baking needs!