Had a tough day at work or did you run an extra mile to earn yourself a well-deserved reward? Cookies have the power to make your day. This palm-sized deliciousness has the capability of providing utter joy and happiness in every bite.
Many people still use the classic recipe to bake a mouth-watering batch, but over the years, people have incorporated multiple ingredients to this round-flat-chewy delight to please their taste buds.
Soft creamy cookie dough, dotted with numerous chocolate chips is a classic way to reminisce the deliciousness of cookies. But that's not the only option you need to indulge in; your cookies can be tweaked a little bit to reach a new level of awesomeness. Here are some classic cookies with a little twist.
Macadamia and White Chips Cookies
These ingredients are a perfect blend of complementing flavor. The salty and nutty texture of macadamia is effortlessly countered by the sweetness and silkiness of white chips. These ingredients are an easy way to add more flavor and texture to your cookies.
Cinnamon Drizzled Cookies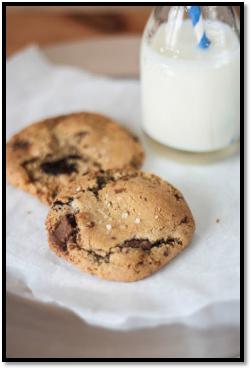 Have you watched countless baking videos, where chocolate or caramel oozes out of a cookie on the first bite? Well, you can easily achieve that silky smoothness. Cinnamon has a strong spicy flavor that is hard to overlook, but with the right amount of sugar and butter, you can achieve the right flavor and aroma to fill up your kitchen.
Oatmeal and Cinnamon Chip Cookies
Oatmeal is a comfort food, but so are cookies, a combination of these two foods can provide some melt-in-mouth results.
In addition to great taste, oatmeal cookies are a healthier alternative. Add a nutty assortment to your batch to make it even more interesting.
Peanut and Banana Cookies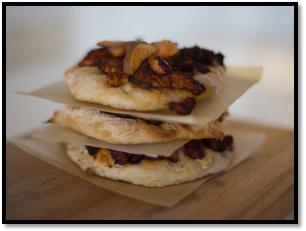 Now, this might sound a little off, but the combination of this soft and hard food provides you a hybrid cookie that tastes like banana bread, but is shaped like a cookie.
So, try out this super soft delicacy to introduce your taste buds with amazing flavors.
Pretzel Chocolate Chip Cookies
The fun thing about cookies is that you can add anything to the batter and get amazing results. When you are baking your next batch, try adding caramel pretzel in the mix, and be amazed with the sweet and salty result.
Fudge Frosted Cookies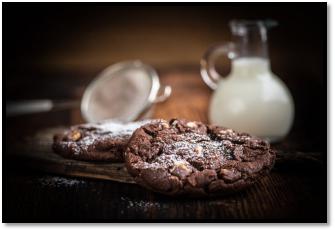 We have all wanted to bake or eat a giant cookie once in our lifetime. So, don't wait for the right time and get your giant cookie pan out. Once you are done baking your giant chocolate chip cookie, top it with fudge frosting. You can even cut your cookie into bite-sized delicacies, to grace your dessert tables.
So, there are a million ways to make cookies interesting. Unleash your creativity and leave behind a cookie legacy for your kids to carry on.
Get your ingredients at Divine Specialties. We have everything you need to make a perfect batch of cookies. We are an online chocolate shop in California, offering wholesale sweets, chocolate and baking supplies online.