If you run a baking business, you need a lot more than just the talent for creating gorgeous desserts that's worth your customer's money.
Aside from the decoration and look, what matters most is quality.
You may be able to create hundreds of desserts in one day. But if they don't taste exquisite and are not made of quality ingredients, you will not receive appreciation for your hard work.
This is why when bakers find a good source for their baking ingredients, they buy their stock in wholesale.
Buying Wholesale Baking Supplies
· Economically Sound
In comparison to the price of a single piece, wholesale products stand at a relatively low number. Wholesale prices are reduced per unit, which allows buyers to take advantage of the rates. This is especially useful in case there is an increase in the price range later.
· Direct Communication between Customer and Vendor
One major benefit of buying wholesale is direct communication; you know the latest trends in supplies and prices beforehand. This allows you to craft a game plan so that you get the ingredients at the right time. Furthermore, it allows you to create a network for your business connections, which comes in quite handy if you ever need help.
· Range of Product Choices
This is an advantage for online shoppers. At times, we are unable to find the right products, mostly because they're sold out or simply not available. But with websites for wholesale products, we can search from a range of ingredients.
The Promise of Good Bargains
With substantial rates, a wide range of products and a method of communication, buying wholesale works quite favorably for clients seeking to form a long-term business relationship.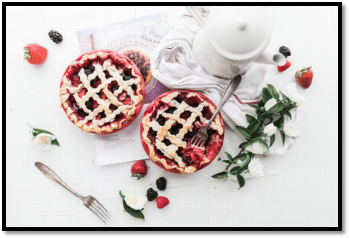 Buying wholesale allows them to use discounts and benefit from the latest trends, allowing them to stay on top of their game.
As such, buying all products in wholesale gives customers everything they need to make their business successful.
Divine Specialties offers all products on wholesale rates as well as on singular rates. If you seek a reliable source to support your venture, visit our virtual aisles! We offer all the best baking ingredients and chef's tools in the market!