We're not saying cakes can solve everyone's problems and bring world peace—but they're definitely a good place to start. *hear, hear!*
When it comes to the art of cake-making, there are two kinds of people. Those who love the idea of baking, frosting and decorating cakes from scratch and those who feel overwhelmed by the whole idea from the get-go.
It doesn't matter which category you fit in to—everyone can use some fun cake decoration ideas. From intricately designed frosting patterns to solid dessert decoration techniques, this post will cover it all.
Are you ready to create a showstopping centerpiece?
Here we go!
Cake Decoration Tips 101
Surprise Surprise!
You've seen enough of those standard, boring cakes—you want yours to be special, don't you?
Hiding a surprise in the center of your cake will definitely put a grin on anyone's face. Plus, it's so much fun to make! To create a secret chamber bake four layers of cake, leaving two intact and cutting a small circle out of the middle of the other two.
Stack a whole layer on the bottom, fill the cut out layers with a delicious surprise and then top it off with the second whole layer. Add frosting and wait for the big reveal! If you want the party to be on the outside as well, add a candy-coated layer to the cake surface.
Use Chocolate Transfer Sheets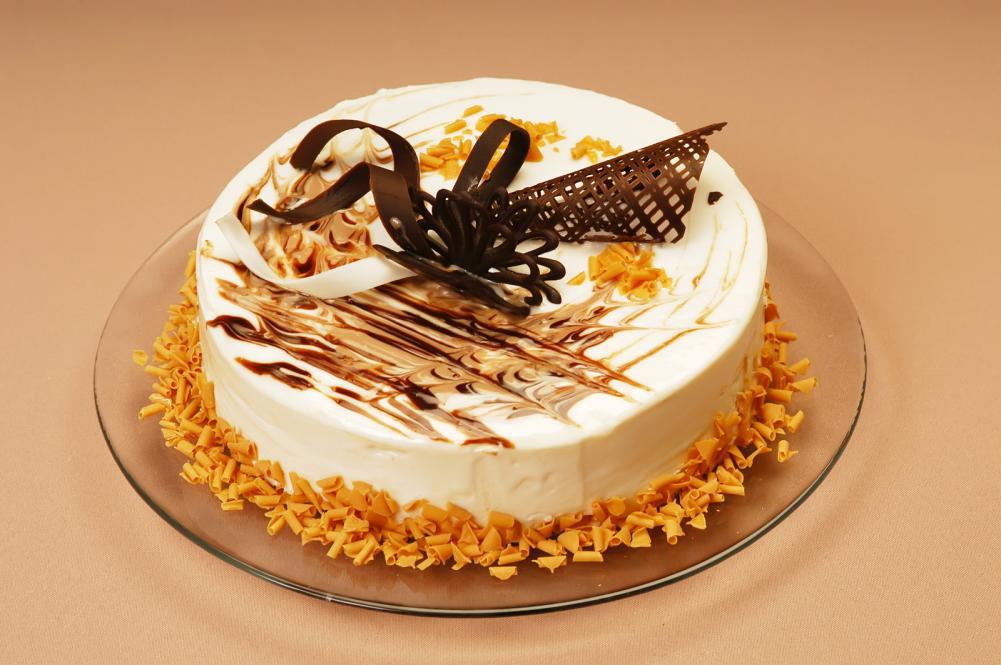 To let your creativity truly shine, use chocolate transfer sheets. The designs you can make with these acetate sheets are endless. They're easy to use and the unique patterns and shapes add definition to the decadent desserts.
Pipe Away
Are you going for a sleek, sophisticated look for your cake? Try piping your frosting. There are many different bag tips for you to choose from. Each adds a particular finish to the baked delight. Some of the most popular pastry bag tips include:
Round tips—a staple bag tip. It's used to add lines, dots and writing.
Star tips—for creating stars, shells and rosettes.
Basket-weave tips—to make lattices and ribbon-like decorative borders.
If frosting is not your thing, consider using fondant. There are a bunch of decorative shapes of fondant you can add with the right tools. Choose a premium-quality fondant brand like Satin Ice and the pieces will look ravishing and make your taste buds sing!
If you're seeking innovative cake decorating and baking supplies, shop at Divine Specialties. We are a top-rated online store with all the items including chef's tools and dessert decorations to meet your baking needs.
We offer free shipping on all orders over $99!
Get in touch with today to make your sweet creations simply unforgettable!