Halloween is around the corner. Now that your costumes are sorted, it's time to think about candies!
Here are some classic sweet treats with a spooky twist for Halloween:
Graveyard in a jar
Scrape off the cream on your favorite chocolate biscuits and crush them up. Make a bowl of instant pudding mix and fill up your jars once cooled.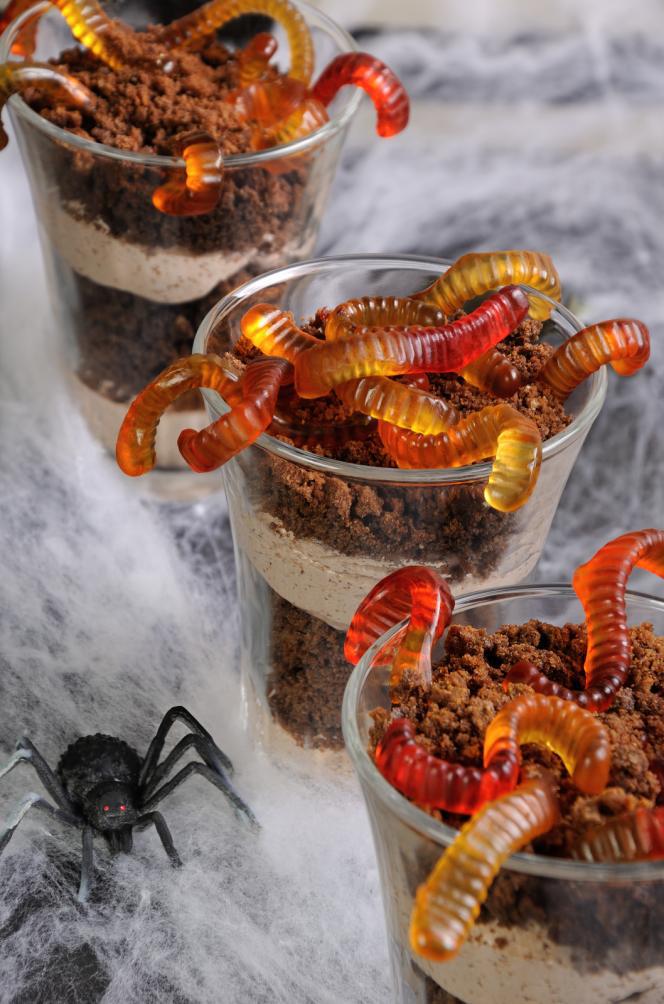 Top the jar with a layer of crushed biscuits to resemble dirt. Place some gummy worms in the biscuit crumb and you're done!
Ghost bark
This simple chocolate treat looks complex but is so easy to make! Melt some chocolate and cool in a baking tin to form a thin layer.
Place small dollops of melted white chocolate in the melted chocolate gently so that it doesn't sink to the bottom. With a cocktail stick, pull along the white chocolate so that the dollop resembles a ghost. Add in some dots for eyes and a mouth with some melted dark chocolate.
Ghost meringues
Another addition to your ghost candy line up! Prepare a simple white meringue and with a round tip.
Pipe onto a baking tray. Pipe the meringues out in three dollops over the other to resemble a ghost. Once they are baked and cooled, dot on some black frosting for eyes and a mouth.
Frankenstein mallows
These marshmallow pops are easy to prepare. Dip marshmallows in green candy melts and allow to set. Add edible googly eyes and brown frosting for the hair, mouth and scar. Break off small pieces of pretzels to imitate the screws in his neck.
Strawberry ghostlings
Coat fresh strawberries in melted white chocolate and cool. Use mini chocolate chips to create eyes and a mouth.
Spider cakes
Bake chocolate cupcakes with your favorite recipe or use store-purchased ones for this treat. Whip up some frosting with an electric whisk to lighten the color.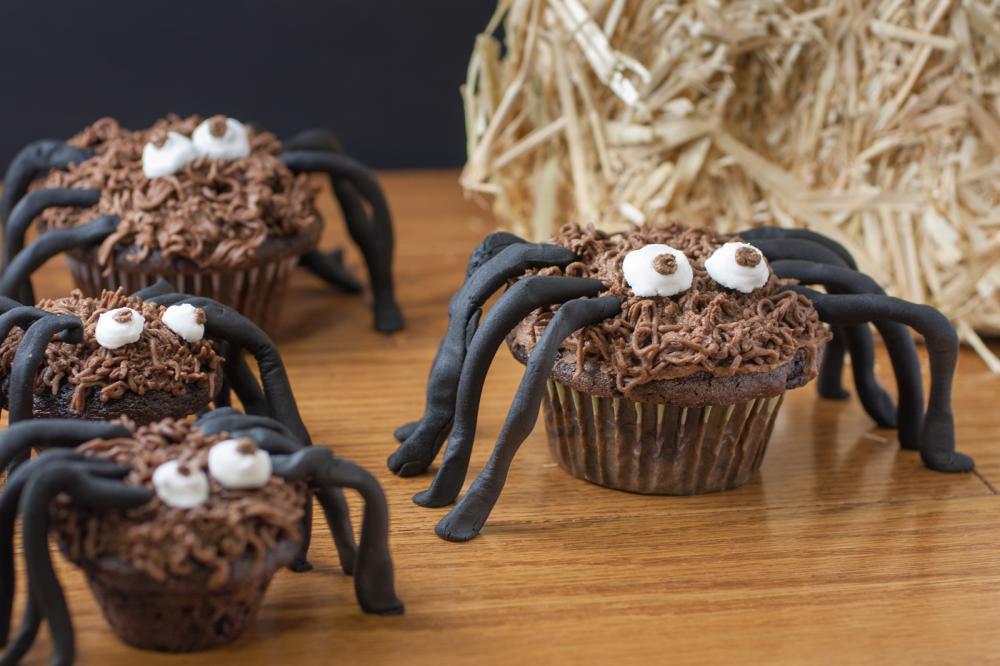 Pipe the frosting with a spaghetti type nozzle add googly eyes to the top and fondant tubes for legs.
Melting monsters
Pretzels are a staple for fall. These candies are perfect for pretzel fans. Break up some pretzels to make smaller pieces of them. Melt different colored candy melts and add the pretzels to the candy. Spoon the mixture out into small mounds on a baking sheet. Add googly eyes to complete them.
Wondering where to get all these ingredients from at affordable rates? Try Divine Specialties for your chocolate making supplies this year! We are an online chocolate shop and offer every variety of treats you need.