All this time, we've seen vanilla in sponge cakes and cookies, which happen to be one of the most straightforward ways it can be used.
However, there's always something that we can do with vanilla to break us out of the sponge-cake monotony—something that allows us to go wild….something that you're about to find out below:
1. Vanilla Bean Crème Brulee Cheesecake Bars
This dessert could be a start towards trying something new with vanilla and you've got to believe us that you'll love it!
Just start off by lining grounded graham crackers mixed with butter, across a baking pan. Cover the base with some parchment paper and bake for about 10 minutes until firm.
For filling, blend 2 packets of cream cheese, 1 cup sugar, 2 eggs, 1 vanilla bean and ½ teaspoon sea-salt, together until well-combined. Pour the creamy mixture atop your baked graham crackers and bake for 45 minutes tops.
Take it out the oven, sprinkle some caster sugar and use a blow torch to get it nice and brown. Bring the cheesecake to room temperate and cut squares. The crackling sugar on top will keep you wanting more!
2. Bacon-Almond Brittle
To make this midnight munching snack, start off by greasing a baking tray with generous amount of butter.
In a separate pan, add sugar, corn syrup, water, a teaspoon of vanilla bean and a pinch of salt and bring it to bubble. Add in 1 and ½ cups of chopped almonds and keep stirring the mixture until golden brown.
Now immediately transfer the almond mixture into greased tray and spread it across evenly. Cool overnight and break into pieces. What could be better than munching these right now?
3. Vanilla-Berry Marshmallows
Begin by dissolving some gelatin in water. Now take a saucepan, add in 1.5 cups of sugar, 1 cup corn syrup and bring it to a boil. Now take a standing Kitchen Aid, pour in the hot corn syrup mixture and without a second's pause add in the dissolved gelatin, mix these together at a medium speed.
Keep mixing and add in ¼ teaspoon vanilla bean. Mix until dense, and spread this crème on a parchment-lined baking tray and make swirls of summer berry puree on top.
Cover the tray with plastic wrap and let it sit overnight, before cutting into small squares. Now that's a marshmallow, so 'berry' delicious!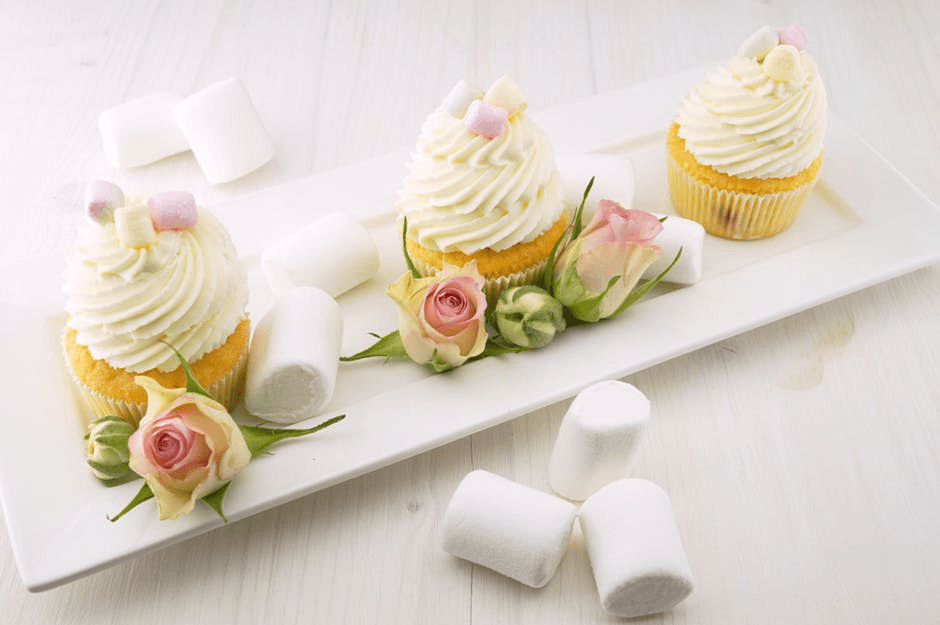 To make these desserts as perfect as they can be, make sure that you're using good-quality vanilla – something which you can get at the Divine Specialties. When it comes to finding the best vanilla products from stores online, we have no competition!