You love them to bits. But damn is your family difficult to satisfy when it comes to food. With their particular preferences and dismissal of anything that deviates from them, you're having a hard time coming up with a Christmas treat that will appeal to all of them equally.
But you can't make separate desserts for every single person either. It's just too much work!
Don't worry, though. Even if your loved ones have specific ideas of what the perfect Christmas dessert is, there's still a way you can make everyone happy: try the following classic Christmas Treats!
Buy sweets and chocolate wholesale, and any baking supplies you need online from Divine Specialties, and get ready to bake up a storm!
1. Classic Gingerbread Men
Spicy yet sweet, thanks to its perfect combination of icing and ginger, this treat is pretty simple to make. But you can add complexity of flavor to it by tweaking the ingredient base.
Before you set the kids loose on icing these fine men, switch up the sugar profile; change it for dark or light molasses, according to how light or intense you want the flavor to be. When icing, use squeezee bottles to make icing the gingerbread easier and give each child their own designs to make.
Note: Before icing, set some aside so you can decorate them tastefully if your kids aren't *ahem* artistically inclined.
2. Red Velvet Cookies
Festive and beautiful, not to mention just sweet enough, these traditional-style cookies offer the perfect texture, with the scrumptious deliciousness of a red velvet cupcake. Paired with sugar cookies in green icing, these cookies make for an amazing batch of holiday-style treats that won't weigh down your appetite.
3. Macarons
Sure, it's hard work, but it's definitely worth it. Macarons take a substantial amount of time to make; however, with the right recipe and ingredients, you can easily come up with a number of flavors and treats.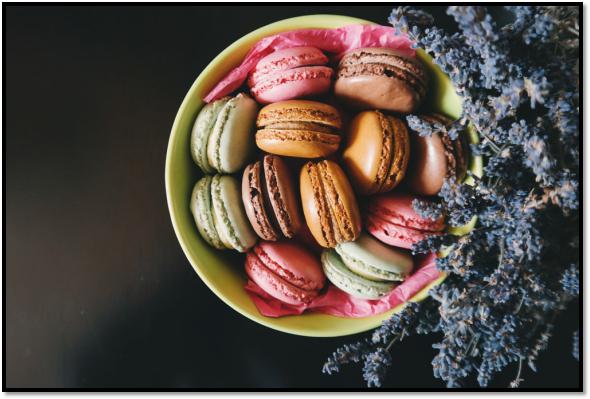 From mint and strawberry to cookies and cream, your macarons could be made using traditional holiday flavors, or you could go all out and make them in the colors of the rainbow, using your favorite ingredients.
Chocolate macarons in different colors will please just about everyone!
Feeling Inspired?
Then don't wait!
Buy ingredients online from Divine Specialties, and get cracking on the above recipes for the festive season. Use this pre-Christmas time to perfect the flavors for a dessert that'll be a treat to remember!