The month of the Scorpio is upon us. According to astrology, Scorpios are known to have certain personality traits like being sensual and mysterious, not to forget intense as well as brave. These traits affect their tastes and preferences, even when it comes to sweet treats.
Here are some desserts to treat your Scorpio friend to for their birthday:
Molten chocolate Bundt cake
Bundt cakes not only look stunning because of their unique look, they taste absolutely divine too. Unlike traditional cakes, this molten cake has a velvety center that melts in your mouth and doesn't even need icing for the layers.
Bundt cakes must be prepared carefully so that they don't dry out. They don't have the traditional icing either, rather a sauce that's drizzled on to soak into the soft sponge. Make sure you use good-quality chocolate with a high cocoa count when preparing this cake. Good-quality chocolate also ensures it will remain moist on the inside.
Chocolate hazelnut brownies
Chocolate and hazelnut are a match made in heaven! The bitterness of the dark chocolate works really well with the light crunch of the hazelnut work together to create the most perfect brownie. If you aren't a fan of crunch in your brownie, blitz up the hazelnut to a paste. It adds an amazing creaminess and flavor to the brownie. Make sure you aren't over baking your brownies to the point where they become dry. The perfect brownie must be dense and gooey on the inside.
Fudgy pudding with ice cream
A big bowl of fudgy pudding and a scoop of ice-cream can melt anyone's heart, but it's particularly good for a Scorpio. The intense flavor and variation in texture will surely be appreciated by the Scorpio in your life. The fudginess of the pudding relies on how much flour is used in the mixture.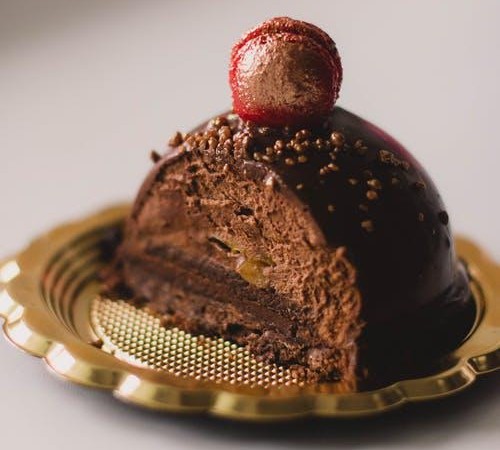 A pudding can easily dry out in the oven, so make sure you place your dish with the batter in another baking tray with an inch of water. The water in the oven will create the steam required to keep the pudding moist. You can serve up this dessert with vanilla ice cream or play around with flavors and add mint ice cream, hazelnut ice cream or even cookie batter ice cream!
Divine Specialties is everyone's go-to place for premium-quality baking supplies online. We carry top-quality chocolate products on our website like Belgian chocolate and good-quality cocoa powder. Other than chocolate, we also carry chef's tools and paper products. Call 1-866-938-6383 for more information about our products.